Salsa & Bachata Monthly Party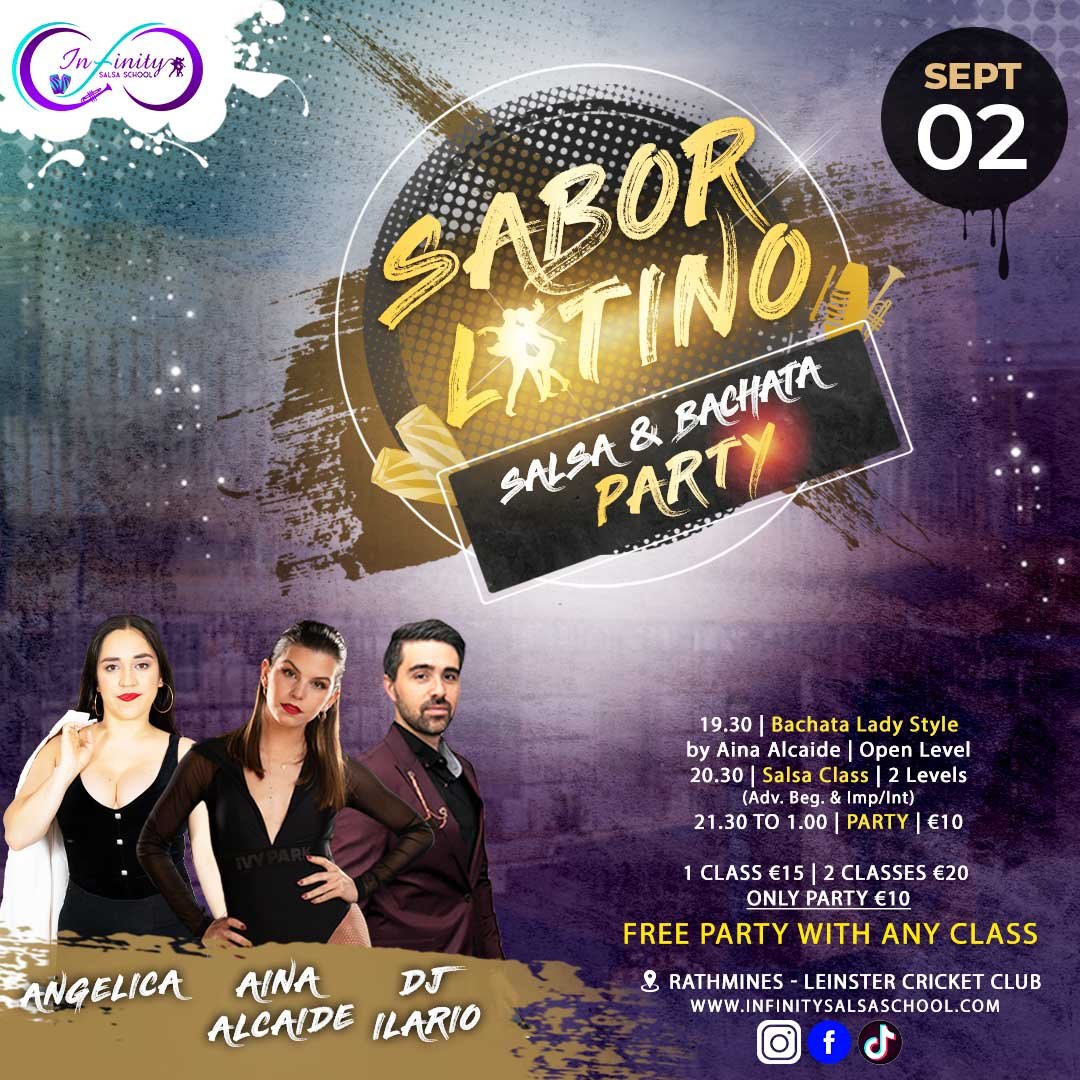 Salsa & Bachata Monthly Party!
We are having our monthly party this Saturday, 2nd of September, with guest teacher Aina Alcaide from Cork.
⏰Schedule:
7.30 – Bachata Lady Style (open level) by Aina Alcaide.
8.30 – Salsa class – 2 levels with Ilario, Angelica, and Aina.
1 class €15 | 2 classes €20
Only Party €10
💥Free party with any class
Music by DJ Ilario
🎟Ticket paid at the door (we are currently accepting only cash)
🚗 FREE parking
🍻Bar with great prices
📍Address: Leinster Cricket Club – Observatory Ln, Rathmines, Dublin 6, D06 WF96
See you on the dance floor!